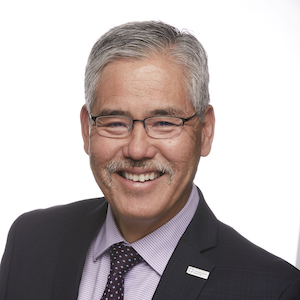 Technical Advisor
Executive Director
Contra Costa Transportation Authority

San Francisco Bay Area
Randell "Randy" Iwasaki is the Executive Director of the Contra Costa Transportation Authority (CCTA).
Iwasaki was appointed by the CCTA Board on April 16, 2010. In his role as Executive Director, he administers the one-half percent sales tax program. The Authority is also the Congestion Management Agency, so he makes recommendations on how state and federal transportation funds will be used in Contra Costa. He created GoMentum Station the largest secure autonomous/connected-vehicle proving grounds in the US. He continues to work with Silicon Valley companies to provide innovative solutions to congestion relief.
Iwasaki earned his Bachelor of Science Degree in Civil Engineering from California Polytechnic State University San Luis Obispo, where he currently serves on the School of Engineering's Dean's Advisory Council. He also earned a Master of Science Degree in Engineering from California State University, Fresno.